In the Pink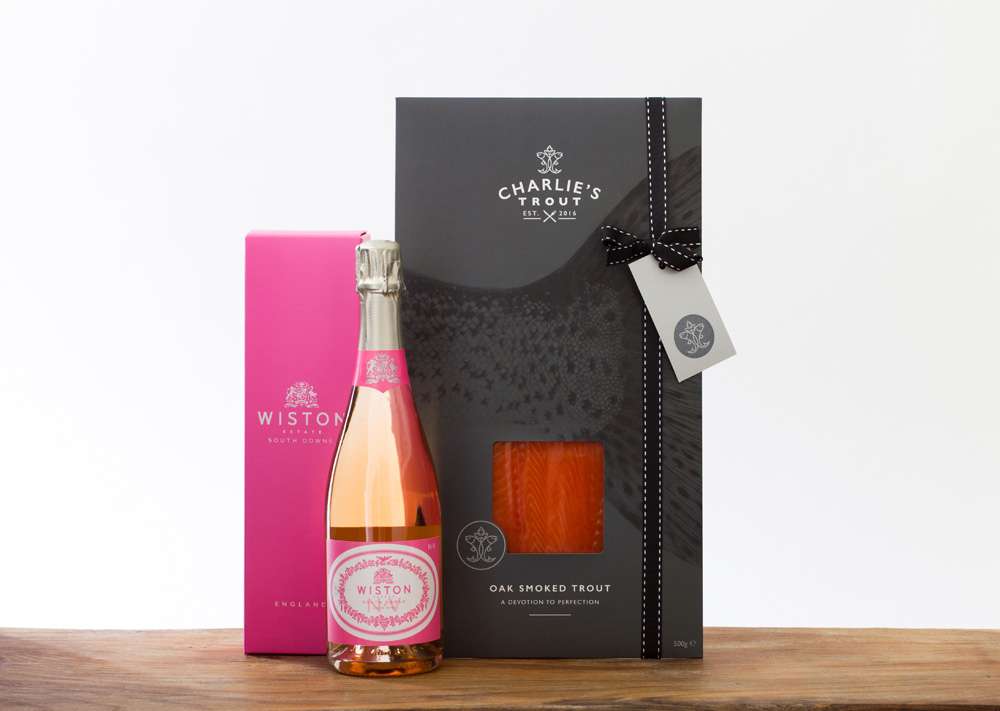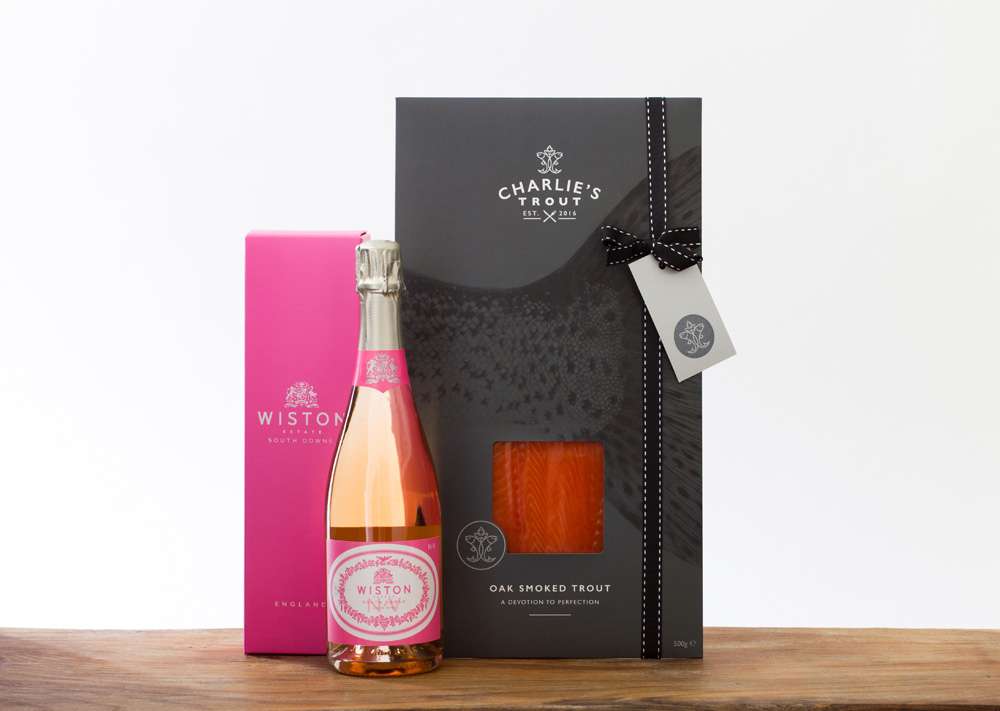 In the Pink
We have combined a pack of our finest and freshest hand sliced cold smoked trout with a bottle (750ml) of Wiston Rosé NV. A exceptionally good blended rosé from the vineyards of the Wiston Estate and neighbouring Norbertine Priory.
We've teamed up with the award winning Wiston Estate Winery for this selection. Here are some of the nice things people have said about their Wiston Rosé NV:
Our trout is so fresh we don't carry stock on the site, we only catch and smoke the trout when you place your order. The preparation and smoking process takes between 3-6 days, with delivery to you on Fridays.
Allergens: Charlie's Cold Smoked Trout - Fish